Why Cygne Béton ?
Our company Cygne Béton has been making its mark on the concrete furniture market for almost 5 years now. Whether it is our kitchen countertops, showers, vanities and sinks, or even our office and home furniture, they are a great success with customers who love beauty and refinement, and for whom quality is paramount. This is the story of the name Cygne Béton !
The swan's elegance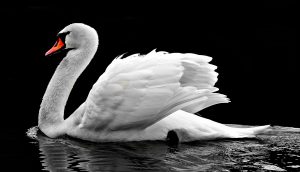 Cygne Béton was born in May 2016. Our company, established in Quebec and doing business with local suppliers, was born of the desire of its founders, Judive Jean-Gilles, François Jean-Gilles and Barthélémy Legros, to introduce its customers to the elegance of concrete. The swan was an inspiration as it exudes beauty, grace and elegance due to the shape of its long curved neck which naturally gives it these attributes.
Like the swan, concrete is a naturally elegant material.
The ugly duckling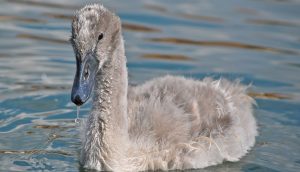 The name Cygne Béton is also inspired by the children's story The ugly duckling by Hans Andersen. You all know the story of this duck who did not look like his brothers and sisters from the same brood. Judged for his difference, which made him ugly in the eyes of all, he was rejected by his family and forced to go far away from them to avoid being beaten and mocked. He then met several animals, and even humans, who in turn welcomed him, but each time he had to leave. After many adventures, attracted by the beauty of the swans, he finally decided one day to go to them. When he looked at himself in the water, he discovered that he was no longer an ugly duckling, but that he had become a magnificent swan. He became more beautiful than ever and earned the respect of everyone1.
Like the ugly duckling, concrete reveals its beauty over time as it matures.
The close link with nature
Choosing an animal such as the swan in the name of our company also reflects the conscious choice we make to offer our customers products close to nature. First of all, in its composition, concrete uses natural resources : water, air and stone. We also replace 20 % of cement in our recipe with recycled glass, in particular to provide durable furniture that will stand the test of time and contribute to the reduction of greenhouse gases, thus preserving the planet. Finally, because of its raw appearance, concrete provides a finish that brings out the beauty of the natural elements.
Concrete has a raw appearance that brings out the beauty of the natural elements.
The flight of the Swan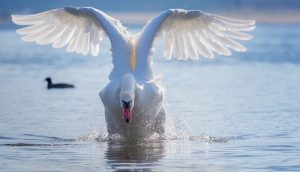 The largest flying bird in the world, the swan is distinguished from other species by its size and weight. Nevertheless, the flight of this elegant bird with a wingspan of 2.5 meters is majestic. After a departure on the water where it seems to pedal heavily, it then takes flight and heads towards its destination like a winged plane, its neck and head stretched forward. Our company sees far ahead and positions itself as an essential ally in the realization of all your projects so that your dreams take flight and come true.
Concrete is a heavy material that offers endless possibilities to get your projects off the ground.
The Swan's loyalty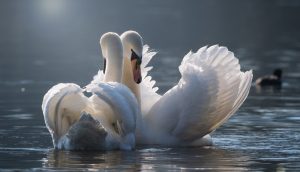 The Swans are faithful all their life. Because of its loyalty, the swan is associated with love. It is this same love that our team demonstrates in the design and manufacture of concrete furniture. We are craftsmen who are as passionate about the material we work with, whose beauty unfolds over time, as we are about design, creating personalized and unique products that constantly push the limits of concrete. Loyalty to our customers is just as important to us. We take special care to develop a relationship of trust with you and to ensure your complete satisfaction.
1. Inspired by Wikipédia